Features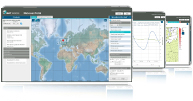 Contact Us
Infoplaza Marine Weather
Sleepboot 5
3991 CN Houten
The Netherlands

Tel: +31 (0)527 769 105
General Enquiries
info@bmtargoss.com
Visit the Contact Us page for more details.
Privacy Policy
Infoplaza Marine Weather (IMW) is firmly committed to protecting the privacy of personal information provided by those visiting and interacting with us online. IMW will not capture and store any personal information about you if you access this web site, except where you voluntarily choose to give us your personal details by e-mail, or if you enquire about any of our products or services. In these latter cases, the personal information you give is used exclusively by IMW to provide you with current and future information about our products and services and any other offers described in this web site. IMW will not pass on any of your personal data to other organizations/ or individuals, except with your express consent.
Web Site Usage Information
We track the quantity of traffic to the various areas of our sites. However, we do not track what individual users read but rather how often each page is visited. This helps us to maintain a useful and informative web site. The IP addresses of visitors may be logged for statistical purposes. These IP addresses are not linked to any personal data so that visitors to our site remain anonymous.
Additionally, we may use aggregate information. Aggregate information is data we collect about a category or group of services or users which does not identify individual users or from which individual user identities have been removed. Information about how you use our website may be collected and combined with information about how others use the website but personal information will not be included in the resulting data. Aggregate data helps us understand trends in our users' needs so that we can better consider new features or otherwise tailor our website.
In addition to the other disclosures we have referred to in this statement or elsewhere in our terms and conditions, we may make disclosures which are reasonably necessary to:
comply with the law, any regulatory requirement, court order or other legal process;
defend or take any legal proceedings;
protect or defend our rights or property, or that of others;
enforce any agreement you may have with us to buy our products.
No Ad Servers
Infoplaza Marine Weather has no relationships with any ad server companies.
Cookies
Our website may store cookies on your computer / device. Some cookies on this site are essential, and the site won't work as expected without them. These cookies are set when you submit a form, login or interact with the site by doing something that goes beyond clicking on simple links. We may also use cookies to anonymously track visitors or enhance your experience of the site.
The Information We Collect
Some forms on our sites may ask users to give contact information. We use customer contact information to send the user follow-up information, as well as information about our company and our product offerings. We do not have a policy of selling, sharing, or trading any of our customer information with other companies.
Persons who supply us with their telephone numbers when ordering specific products may receive calls from us regarding the orders they have placed.
You have a right to know about the personal information we hold about you. You also have a right to have your data corrected or deleted.
Security Technology
Infoplaza Marine Weather has made a substantial investment in the latest server, database, backup and firewall technologies to protect our information assets. We always use industry-standard encryption technologies when exchanging data with our users. We have security measures in place in our physical facilities to help protect against the loss, misuse, or alteration of information that we have collected from you. We will maintain safeguards to help protect the security of the servers handling your personal information.
E-mail Communications
Via telephone, mail or e-mail you can decline to receive further communications from us. You can also correct or update your contact information by e-mailing us. To report an incident of unsolicited e-mail (spam) and / or to be removed from any / all Infoplaza Marine Weather mailings, please e-mail us.
How to Contact Infoplaza Marine Weather about Information Privacy
If you have any questions about our Privacy Statement, the information we have collected from you online, or our information privacy practices on this site, please contact:
Infoplaza Marine Weather
Sleepboot 5
3991 CN Houten
The Netherlands
Email: info@argoss.nl

If you feel this site is not following its stated information privacy policy, please contact us.
From time to time we may make changes to this privacy policy so please review it frequently. We will post the revised statement on this website and will endeavor to make sure that the changes are posted before they take effect. By using this website, you consent to the privacy practices described in this statement.
Login
Information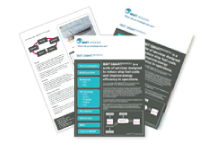 Free service information available for review at your leisure.