Features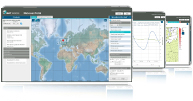 Contact Us
Infoplaza Marine Weather
Sleepboot 5
3991 CN Houten
The Netherlands

Tel: +31 (0)527 769 105
General Enquiries
info@bmtargoss.com
Visit the Contact Us page for more details.
Welcome to the Infoplaza Marine Weather Metocean and Weather Forecast portal
The Metocean and Weather Forecast portal (METAFOR) is the modular gateway to IMW's metocean and forecast products and to information hosted on behalf of subscribers. METAFOR is a flexible system founded on state-of-the-art web and database technology, enabling you to efficiently access, visualise and verify your metocean information via a single point of entry. To access your licensed METAFOR modules, simply enter your unique username and password in the box on the right.
Infoplaza Marine Weather provides 24/7 meteorological/oceanographic (metocean) and forecasting services to support the offshore, coastal and maritime transport sectors throughout the life cycle of marine infrastructure and operations.
For more information and enquiries about METAFOR please contact Infoplaza Marine Weather at metocean.weather@bmtargoss.com.
For more information about the capabilities of BMT ARGOSS in the fields of metocean and weather services, vessel response behaviour and vessel performance monitoring please visit www.infoplaza.nl/marine or click on the link to the right.
Login
Information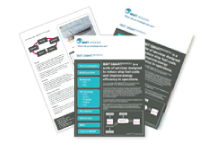 Free service information available for review at your leisure.